Embossing craft is to achieve concave and convex surface on the paper through the prefabricated engraving model and pressure and realize the effect of three-dimensional.
It is a widely used as a technology in printing surface processing, the main purpose is to emphasize a part of the overall design, in order to highlight its important position and add the special texture to the hang tags, thank you cards and packaging boxes. Many customers choose embossing on their brand name or Logo graphics. This can not only highlight the brand to impress consumers, but also enriches the whole structure of the packaging and adds more intense artistic to the hang tags, thank-you cards and packaging boxes.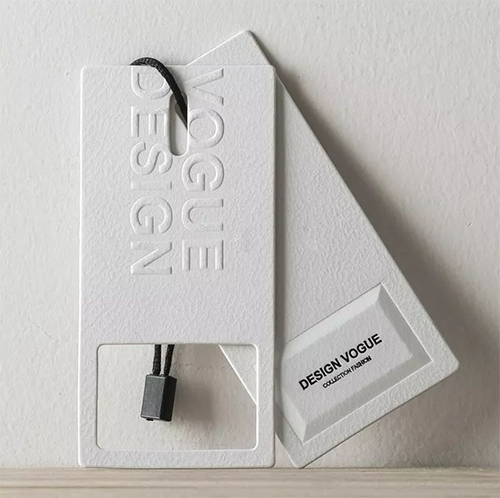 After that, embossing process is also a kind of environmental technology, there will be no pollution during its production process. Of course, there are many different forms of embossing like texture convex, lithography convex, colored embossing and gravure embossing. According to different design requirements and printing quantity, the paper material of embossing will be different. The thickness of the paper, the surface of the grain will also affect the performance of details.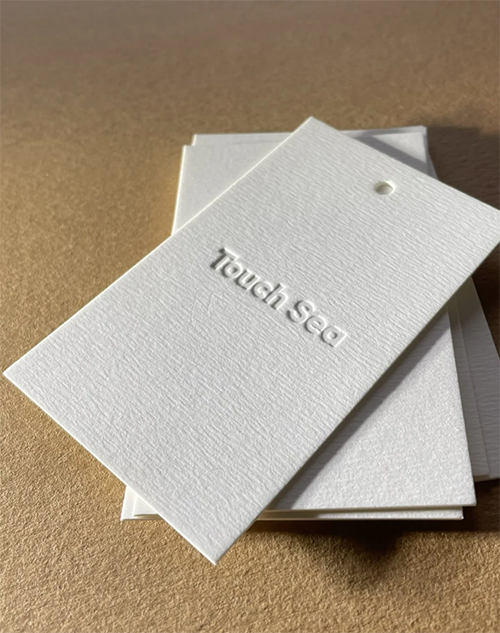 Generally the paper need to reach 180g/sm, but this is not a constant standard. If the paper is too thin, it is very easy to crack when embossing. Paper with enough thickness and strong toughness is the basis for presenting the printing effect, especially for printing design that needs to highlight the relief effect. Paper with longer fiber usually has good toughness.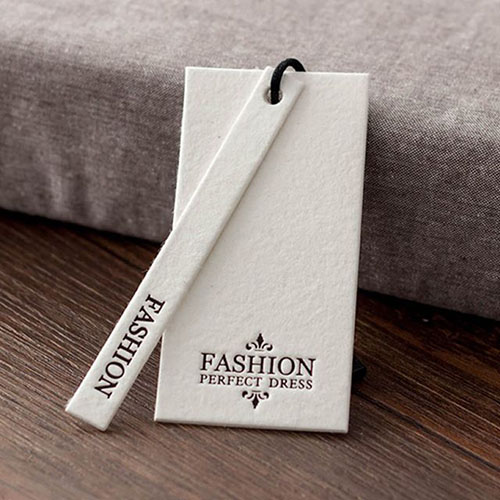 Besides, there are a lot of hang tag process options. To choose a professional supplier can better realize your creative ideas. Color-P has rich experience and innovation in solving problems on clothing labels and packaging. We can also bring you more effective choices at lower cost. Click to know more about us.
---
Post time: Sep-21-2022