Our factory is equipped with over 60 state of the looms, printing presses and other related machinery.  Every year, our technical experts keep an eye on the latest technical information.  Whenever there is an important technical upgrade, our company will update our equipment at the first time regardless of cost.  And the technical team will complete the debugging and run-in of the production line in time.  After more than 20 years of development, a well-trained technical team will continue to bring our production level to the next level.
The huge production capacity with continuous growth every year, to ensure that your products from proofing confirmation to production in the first time.  With our most personalized and customized services,we can perfectly meet your various needs of clothing labels and packaging,and enhance your brand.
Our factory is like a big family:workers, technology, quality control, management, all departments coordinate with each other, help each other and improve together.  Many employees have been with the factory since its inception and have seen the company go from 0 to 1.  No matter what position, they find it relaxing and pleasant to work in our factory, so that we many employees who have been joined us several years bring their fere to join the "Color-P Family".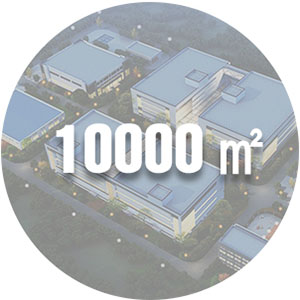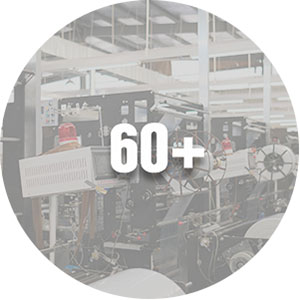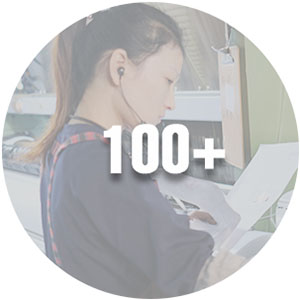 ● 10+ Printing machineries
● 5+ Weaving machineries
● 8+ Platemaking machineries
● 8+ Cutting machineries
● 6+ Coating machineries
● Other accessory machineries...
● Material WareHouse
● Finished Goods WareHouse
● Template Room
● Color Mixing Room
● Dark Room
● Heating&Washing Test Room
We have professional full-time packer carefully packing your goods. We prepared a large number of customed different kinds of packing boxes, packing plastic bags and other kinds of packaging supplies.
In China, high-speed logistics services throughout the country are the guarantee of timely delivery of each factory. We even prepared several freight vehicles by ourselves for clients nearby.
We are close to Shanghai port,and we are ready to delivery our high-quality products to the whole world !
Merchandicer: Following up your oder
from beginning to end.
Cartographer: Making digital mockup
for every custom label.
Technologist: The strong backing for
your customized products.
Quality Control: Supervise every step
of your production.