Woven labels obtained the importance to leave a brilliant first impression when it comes to supporting a more premium brand identity. We've helped hundreds of thousands of creators like you take their products to the next level with high-quality, custom-designed woven labels. If you are a new brand or first-time doing business with us, this share would help and guide you step by steps to have your own custom qualified woven labels.
1. Choose your label style.
a. Woven label materials:  You may choose from three comfortable, durable fabrics for your custom product. Damask, stands for the durable performance, Taffeta is crisp and silky fabric for your design. If you need super soft and high-level appearance pls choose Satin directly.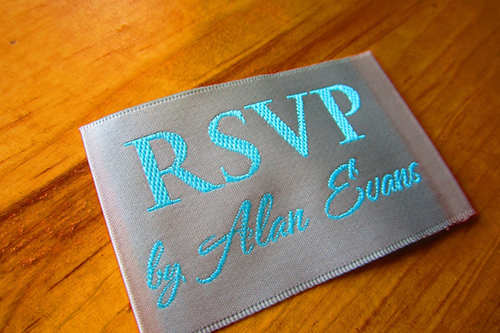 b. Woven label structure: This step is to determine the size , cut, and fold of your custom label.
c. Size: you can decide whatever size you need, and if you have no idea, we'll offer our suggestions according to your label position and information you need weave on.
d. Cut: you can choose straight cut or die cut if you want. And our laser cut machine will avoid fraying of the end.
e. Folding: We have 6 types of folding which you may check below picture, and contact us if there's any doubts.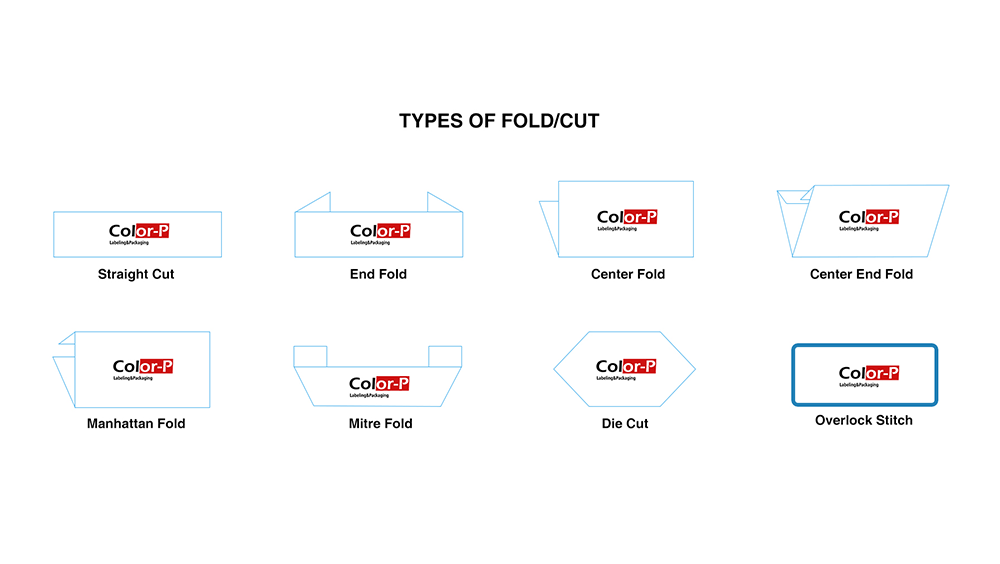 2. Design your label pattern
If you have your woven label artwork, this will speed up your order by at least 2-3 days! Vector artworks is the preferred file format and will provide the best result.
Need help? Our professional design team can create your label layout for free! Simply provide your logo and a detailed description.
3. Woven label upgrades
Metallic tread: it will add subtle shimmer to your labels with metallic thread, if you need to make your woven label eye-catching, and also with and a luxurious vibe.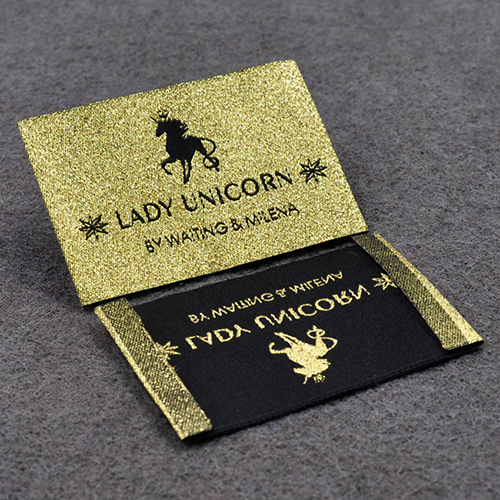 Creating a custom woven label from scratch can seem tedious, but you can have it so simple with talks. Just use your imagination and give us your ideas, you will find how easy it is to receive your custom qualified woven labels.
Any questions about starting a new project, designing your labels, or placing an order, pls reach out to our team!
---
Post time: Sep-06-2022